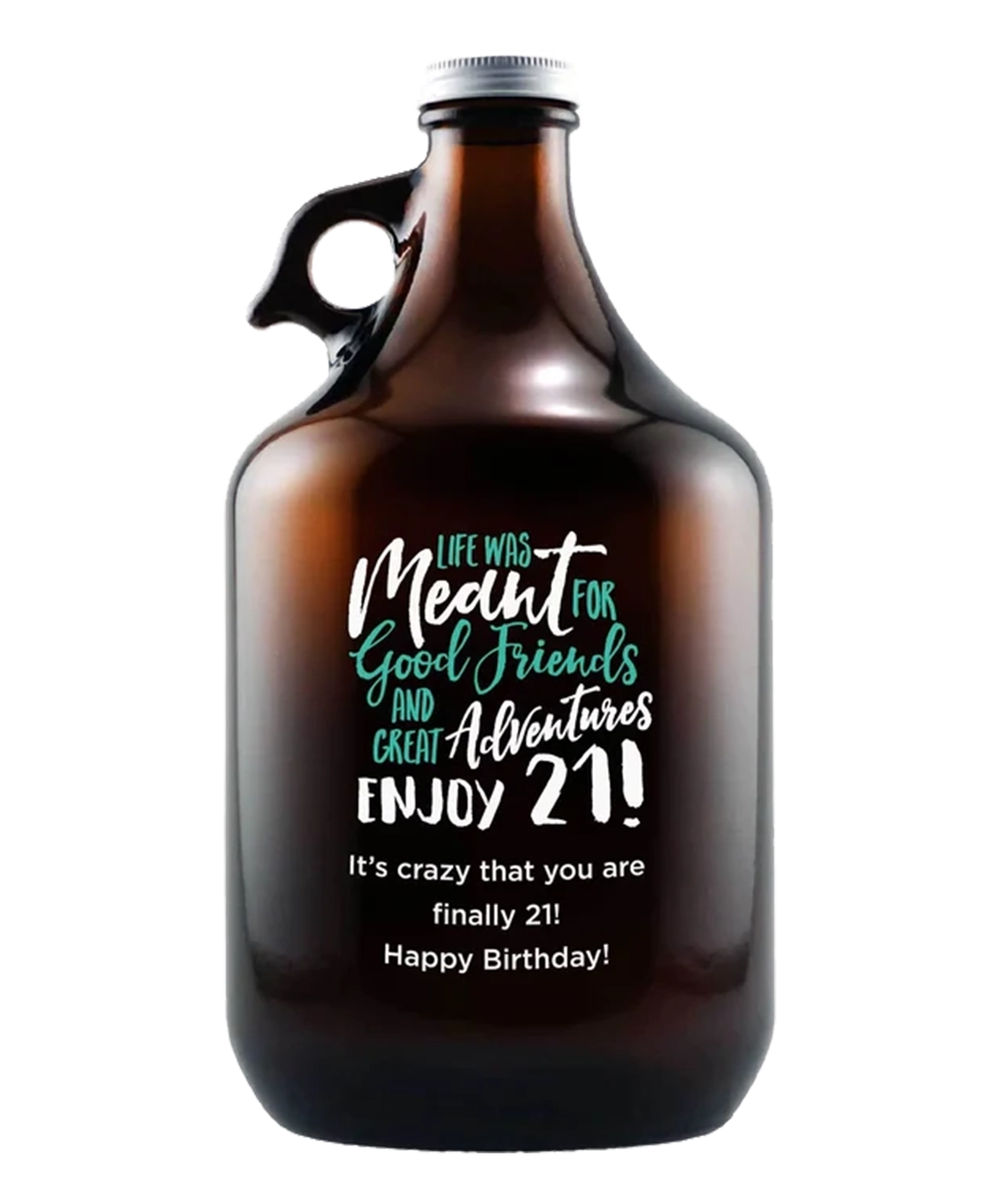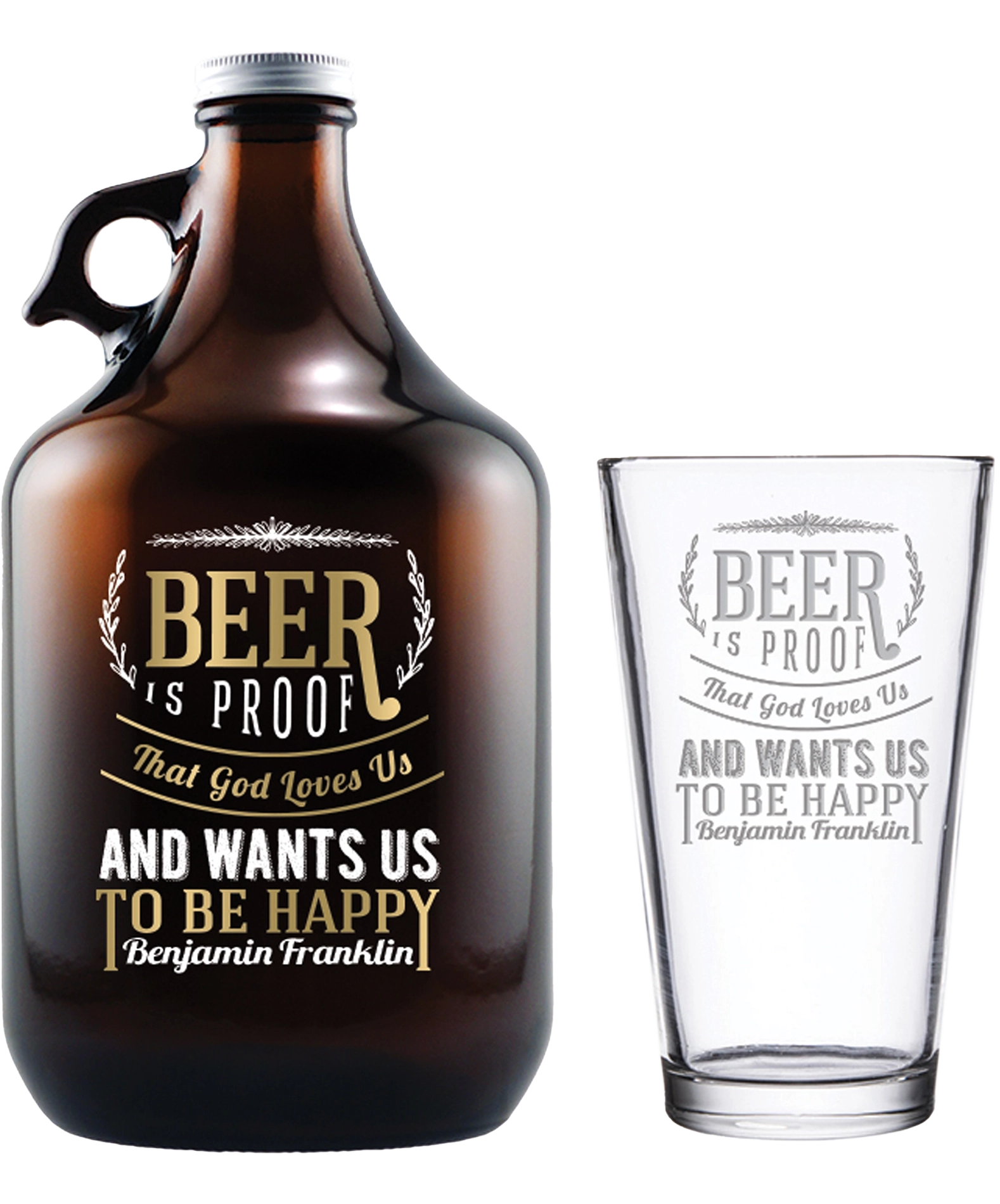 Beer
Empty Growler
Growlers are incredibly handy beer transportation devices. Great for transporting homebrew to your next party! Or bring to your local brewpub for a refill! Includes 38 mm screw cap.
Capacity: 64 fl Oz.
Weight: 2.43 lb
Height: 10.94 inches
Outside Diameter: 4.97 inches
Not for pasteurization. For refill use only.
Please see our FAQ for details about production times, shipping, delivery and more.